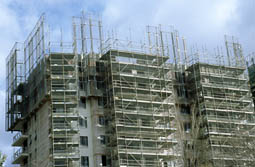 Why hire a technically advanced inspector?
Inspectors are by far the most mechanical agents in the real estate world. We are the rough-and-tumble ones who have no qualms about entering a dusty, spider-infested crawlspace. You will find that some Inspectors move slowly towards technologically advanced tools-of-the-trade and only use those that are the time-tested, no-nonsense sort such as flashlights, cell phones, and clipboards with hand written checklist reports that are difficult to read & understand. So why hire an inspector that has cutting-edge technology at his or her disposal?
Ordering
Let's start at the beginning. Millions of real estate transactions are processed each year in the United States. Almost all of them require some sort of inspection. Technology has allowed savvy inspectors to reduce the amount of work their clients need to do to order, track and receive inspections. In the past, the primary mode of interaction between an inspector and his or her clients was the telephone and fax machine. Clients would send requests via fax, and then often follow it up with a phone call to make sure it was received. Scheduling the inspection meant more phone calls and disruption for both the client and the inspector.

But the modern, technologically advanced inspector has a better method. Using tools like this web site complete with the ability to order inspections online allows clients to shave valuable time off the process of ordering and scheduling inspections. You can see my schedule in advance and immediately pick the available time slots that are best for you. You can then lock in your inspection and know it's confirmed. I will receive an immediate e-mail in the field so there is no double booking. You will not only have the ability to order inspections, but track their progress all the way until delivery. No more annoying games of phone tag!
Technologically advanced testing equipment
Prior to today's technology, inspectors relied on their own senses; Seeing, smelling, feeling, hearing and remembering. We all know as we grow older we start to loose some of those senses in one way or another. Many inspectors are retired construction professionals, like myself , who are let's say "not as young as we used to be", and who's senses are just not as good as they used to be. This is just one of the reasons why I utilize most all of the following specialized equipment on my day to day inspections. But of course the main reason is to provide you with the most through and accurate inspection possible.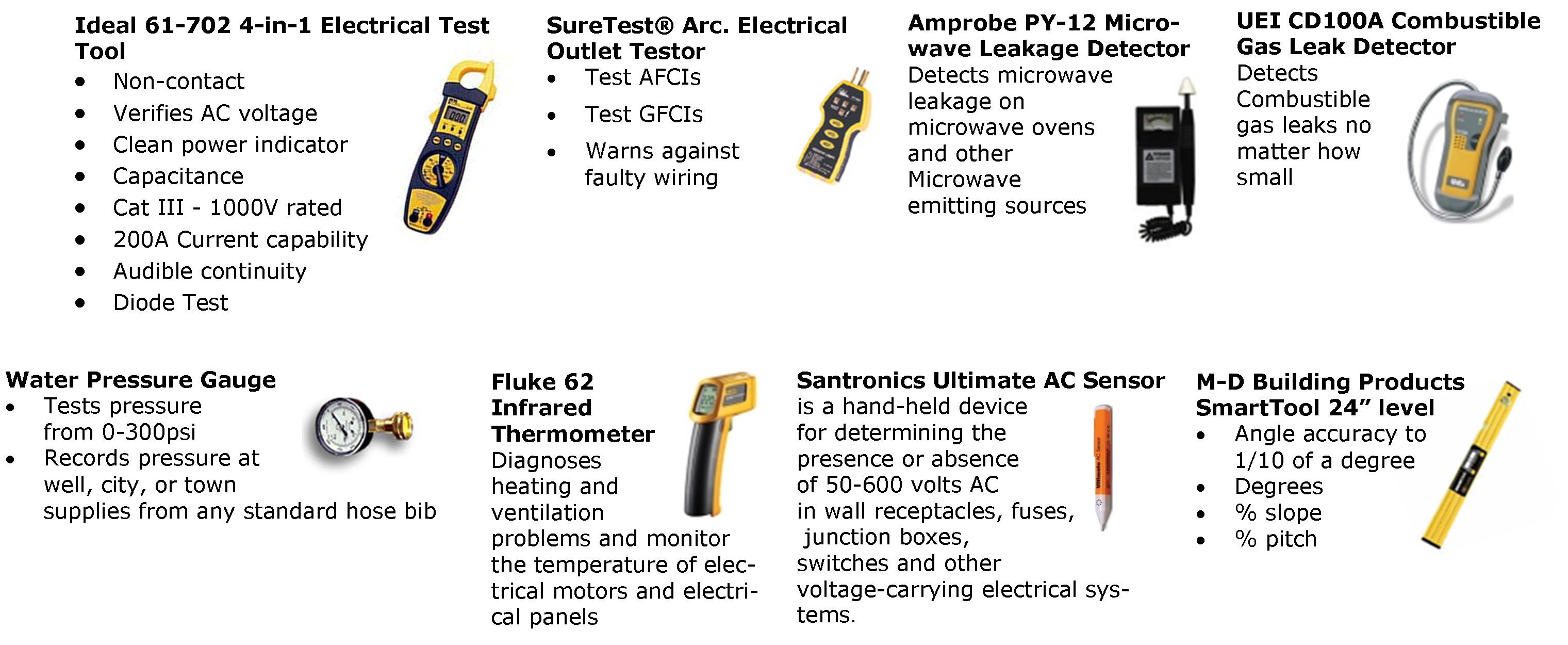 Business management
In comparison to my counterparts in the real estate industry, such as agents and appraisers, I spend the most time in the field. This leaves very little time for business management tasks like book keeping, appointment scheduling and keeping up with client communications. But don't get me wrong, I am always available directly by phone. Please feel free to call me any time. And since I prefer to deliver more professional looking reports rather than a handwritten checklist, I utilize "State-of-the-art" computing software. Your full report will be easy to read and you will receive a summary report as well as a detailed full report the following morning. Electronic copies are e-mailed the very same evening following the inspection.

Accu Check has several tools that allow me to spend more time in the field. All while taking care of managing my business and delivering professional looking reports faster. Starting with tools like online ordering and scheduling, I am able to leave that task up to this website and eliminate phone and fax tag. My clients also appreciate the freedom to place their orders and appointments online without the need of spending time on the phone.
I also minimizing my downtime while away from the office with tools like XSites Mobile. I can manage my orders, e-mail, and appointments from my internet enabled laptop and PDA, eliminating phone tag and interruptions while performing inspections. All of this means that I can receive the order, schedule the appointment, and deliver the report in a fraction of the time it once took.

Report delivery
The report is done. Now how am I going to leverage this investment in technology to improve the delivery process? I have forsaken the old handwritten report and the print-and-snail mail route for a much more efficient electronic delivery system. By utilizing my ability to upload reports to this website for automatic online delivery to you, I can deliver a report, complete with digital photos, through e-mail. Now, instead of waiting for the daily mail or trying to decipher a handwritten report, my clients can simply log into their e-mail and retrieve their reports or go to this website and download them directly. All of this means faster, more efficient, and more professional inspections that save everyone valuable time.